How Hypnotherapy can help people with anxiety and panic attacks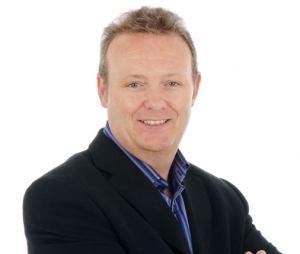 How People Who Have Anxiety And Panic Attacks Can Benefit From A Hypnotic Intervention
By John Plester, Clinical Hypnotherapist, Norwich, Norfolk.
Countless people are affected by panic attacks, something which can at first appear very distressing and can come with pains in the chest and shortness of breath. There are several reasons why it might occur. Studies suggest that stress can be a major factor in the onset of panic disorder, as well as stressful or difficult scenarios.
Regrettably, people can encounter panic disorder suddenly and for no apparent reason. During an anxiety attack your adrenaline level is increased, bringing on the fight or flight response, so the body is geared up to defend itself or turn tail and run.
Panic and anxiety attacks cause avoidance behaviours which can limit the individual's life. As anxiety attacks can strike out warning they can bring about feelings of worry and panic. Many people then come to limit where they go since they wish to avoid putting themselves in circumstances they fear may bring on an attack; a lot of people even confine themselves to their house.
A loss of confidence and self esteem is common for people with anxiety and panic attacks, which in itself can lead to further anxious feelings. Anxiety Attacks are not only incredibly distressing for the individual; they can also influence those closest to them. 1 in 10 of us will encounter panic disorder in our lifetime. For somebody living with panic attacks, however, they can have attacks on a regular basis, causing huge problems in everyday life.
Drugs are the main thrust of any intervention from the medical fraternity. However, this simply addresses the symptoms, whereas a hypnotic approach works to remove the cause. Hypnotherapy for panic disorder and anxiety can bring about constructive behavioural changes by modifying the thought processes of the subconscious mind. Triggers for panic and anxiety attacks can be managed and for some people removed altogether.
I have been working with these disorders for over 15 years, only in the last week I have dealt with a couple of complex cases that traditional therapies have been unable to help. Furthermore with one client this week, I was so confident of the methods I use I put my life on the line by accompanying a helicopter pilot with a mental block that caused anxiety. Needless to say I am writing this now because he was able to deal with the situation differently.
A hypnotic approach combined with Thought Field Therapy and NLP uses specialist techniques to teach the client new ways to relax, identify and remove triggers that may cause anxiety, resolve problems which cause anxiety attacks or emotional stress, and aim to eradicate further panic attacks.
A hypnotic approach for panic disorder is a very effective alternative to conventional treatment. A hypnotic approach uses a combination of hypnosis and cognitive behavioural therapy to calm the mind and create more appropriate patterns of behaviour to help shake off the feelings of panic. We are able to accomplish so much when our subconscious mind changes its responses affecting behaviour.
Changing behaviours is stock in trade for each and every hypnotherapist. Problematic behaviour, together with psychological and physiological factors, can be effectively treated with hypnotherapy, such as Irritable bowel, panic attacks, depression, psoriasis and elevated blood pressure. Professional hypnotherapists can also assist with weight management and smoking efficiently.
John Plester is Principal Tutor of the East Anglian Institute of Hypnotherapy and runs a successful practice in Norwich, Norfolk.