Hypnosis for IBS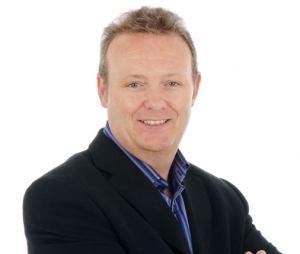 The connection between body and mind
IBS is a long-term condition that affects a sufferer's intestinal tract. Around 1 in 10 people will suffer from this condition at some point in their life. Some people suffer much more than others and have to find medical help. Signs and symptoms can vary from constipation, diarrhoea, bloating, stomach cramps, nausea, tiredness, and for some people anxiety and depression. These challenges arise because of the irregularity of the gastrointestinal tract as it moves food we've consumed through the stomach. If it moves too rapidly, the body doesn't absorb enough of the liquid which results in diarrhoea. Constipation arises if it moves too slowly and hence too much water is taken in. 


Irritable bowel syndrome can impact on anybody but is more common in younger people between the ages of 20 to 30. Women are a whole lot more likely to suffer from Irritable bowel. There is no medical remedy but studies now shows that symptoms of IBS are closely linked to emotional tension and stressful life events. When exhausted, a sufferer's bowel can become either over or under active. Too many chemical compounds are released from the brain in these times of heightened stress and then problems then occur in the digestive and immune systems.


People with IBS normally complain that they've suffered for many years without finding any real help. Signs and symptoms can be helped in the short-term by changing one's diet and with medications for instance antispasmodic and anti-depressants but there will probably be no long-term relief until the link between mind and gut are realised. 


Because of the inseparable link between mind and gut the symptoms of IBS should persist until the stress and emotional stress is tackled. As there is such a strong link between emotion and the digestive system hypnosis can be a very helpful in addressing Irritable bowel syndrome and regulating the digestive system. It is a very powerful treatment for long-term relief, there's two main ways in which it could help. Firstly, hypnotherapy can reduce the effects of stress on the body through deep relaxation. Second of all, under a hypnotic approach it's possible to explore the real cause of the stress and anxiety; and help the subconscious deal with the problems.


Hypnotherapeutic tactics and its advantages have been extensively studied in the last 25 years. Researchers for example Professor Peter Whorwell, Olafur S. Palsson, L.A.Houghton and William Gonsalkorale have done extensive studies.


The studies presented evidence that hypnotheraputic solutions are extremely helpful in dealing with patients afflicted with Irritable bowel. Countless stating that a sufferer is significantly improved in the long term. Hypnotherapy tactics are a well-established and progressively popular treatment for Irritable bowel syndrome, not only to alleviate symptoms but to help clients be relaxed, positive and in control of their day to day lives.
I have helped clients with this problem for many years and have found the combination of hypnotherapy with Thought Field Therapy can be very effective, as TFT eliminates the root cause of emotional stress in addition to identifying individual energy toxins which are essentially foods that you may be sensitive to that can be reduced or removed from the diet.
John Plester is a Clinical Hypnotherapist at Norwich Hypnotherapy Practice and Tutor at the East Anglian Institute of Hypnotherapy.