How you can tackle low self-confidence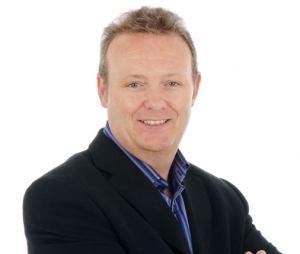 Curing Low Confidence
By John Plester, Clinical Hypnotherapist, Norwich, Norfolk.

We've all experienced times where we look and feel more self-confident than others, but now and then an awful encounter can knock our confidence and keep it low. Going to parties, giving demonstrations and work meetings are just some of the circumstances which may be affected by low self-confidence.
Having low self-worth may also affect confidence in a harmful way i.e. if we feel unhappy in regards to the way we look. People with low confidence could appear introvert and shy, with difficulty in confrontational situations. Bullying at school and critical parents or peers at home can create a setting that can play a big part in the conditioning a person receives as a child, and these incidents can setup the ideal breeding ground for low confidence.

Frequently, if left untreated, low confidence can cause further problems, such as social anxiety, depression, panic attacks and stress. This is why it's important to seek help right away if your confidence is knocked for a long period of time, as negative thinking patterns can quickly develop and spiral out of control. Left untreated, low confidence can have a knock-on effect and spread to all areas of life, from our capacity to maintain a job to our ability to maintain supportive relationships.
However, confidence problems can be dealt with effectively with the right type of help. That's because most of the people with low self-confidence have simply got into a habit of feeling like that. By addressing the inappropriate habits, the low self-confidence can be treated quickly and effectively and people will in many cases see the results rapidly. Higher quantities of self-confidence can make a significant difference to everything - from relationships with family and friends to career prospects as well as general state of mind.

Making use of hypnotherapeutic processes are one of the most effective ways of getting rid of low self-confidence and it could quickly help to make considerable improvements in the person's confidence levels. The hypnotherapist will probably seek out the actual cause of the feelings of low self-confidence and tackle whatever emerges.

Often, your hypnotherapist is likely to seek to change your perceptions and free you from unhelpful patterns of behaviour so that you can begin to undertake new, more helpful ways of thinking. By removing the underlying issues that have been causing the matter, the treatment with hypnosis tends to be gentle and easy for the person to do and consequently it makes it easier to return to an ordinary lifestyle.
I have helped clients with low self confidence issues for over 15 years and have found that once the old negative thought patterns are interrupted, then building confidence becomes very powerful and relatively quick as hypnosis tends to speed up the process when you are working with the subconsious mind. Call or e mail me if you want to discuss your situation one to one.

John Plester is the founder of Norwich Hypnotherapy Practice and Principal Tutor for the East Anglian Institute of Hypnotherapy in Norwich, Norfolk.