Removing Phobias for a Calmer Life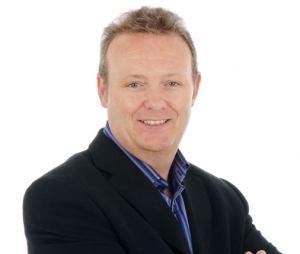 Getting rid of phobias for a calmer life.
By John Plester, Clinical Hypnotherapist and Specialist Thought Field Therapist, Norwich, Norfolk.
To men and woman that have never suffered a phobia, it can be hard to appreciate the devastating fear they can create. With a phobia, a person would really feel an extreme amount of anxiety and dread about a certain object, living being, place or scenario.
In their minds those with a phobia are likely to perceive the object of their phobia as posing inappropriate degrees of danger and respond accordingly. Frequently, the phobic trigger is almost always something quite harmless and ordinary, so this is why the response can be so surprising to people without the phobia.
Merely thinking about the object of their fear is enough for a severe sufferer to actually feel anxious and panicky.
After all, all of us have anxieties and dislikes, but it is when these anxieties start to interfere with day to day life that it tends to be called a phobia. If the object of their phobia is something that they are not confronted with on a consistent basis, like moths, it may not affect their life a whole lot.
There are two 'main' sorts of phobia. They are simple and complex phobias. Simple phobias are where a person has a direct fear of a certain object or being like frogs, spiders, lizards, clowns, flying or heights. Complex phobias have many different facets to them like agoraphobia, white coat phobia and social phobia these can more often than not be caused by deep rooted beliefs about themselves and the world around them being more dangerous than it truly is.
Phobias are surprisingly common and the majority of them are incredibly easy to resolve. Most phobias come from a traumatic event or incident that occurs in childhood that is surrounded by trauma and anxiousness, and then expands into a deep seated irrational fear.
Simple phobias ordinarily respond very quickly to the use of hypnosis because it works on the subconscious where the root beliefs reside. Hypnotherapy uses relaxation techniques to enable the person receiving the hypnotic treatment gain access to their subconscious, identify the root of the phobia, and tackle it. For a great number of people hypnotherapy approaches offer a long-tem means to fix a problem phobia that may have been affecting them for years.
In addition to hypnotherapy, I also use some specialist interventions including Thought Field Therapy that is particularly good at erasing the negative emotion at the root cause level and NLP (Neuro-Linguistic Programming) that is responsible for what is known as the 'Fast Phobia Technique'. I came across this method whilst training and assisting with Paul McKenna many years ago as he did what was called a 'Phobia Day' which involved using the Fast Phobia Technique to get rid of anyones fears and phobias. He organised large snakes and spiders from London Zoo to be brought in to test the results of the treatment. It was seeing this with some of the most phobic clients that convinced me of the success of the method. This also set me on the course of my career and have since gone on to train hundreds of therapists in the methods as well as helping hundreds of clients with fears and phobias.
If you have found your life is being afflicted negatively by a phobia, it could be time for you to consider hypnotherapy so you can rid yourself of that fear, and start living the life you deserve to lead. Check out my 'Freedom Formula' programme on this website that integrates all these methods to help you eliminate fears and phobias from your life.
John Plester is a Clinical Hypnotherapist at Norwich Hypnotherapy Practice and Principal Tutor of the East Anglian Institute of Hypnotherapy in Norwich, Norfolk.