Stop Smoking with Hypnotherapy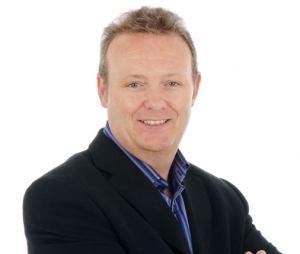 Giving up smoking using hypnosis makes it simpler
By John Plester, Clinical Hypnotherapist, Norwich, Norfolk.

Yes, it is that time again as we enter 'Stoptober'.
Cigarette smoking is accountable for almost 100,000 fatalities yearly in Britain alone. Breast cancer, head and neck cancer and cardiovascular illnesses are just a few of the ailments linked with cigarette smoking. While you smoke cigarettes, there's a 50% probability you'll die from your smoking habit.

If you ever smoke you will understand that although the figures are unquestionably scary, the desire for a cigarette is a lot more powerful. Cigarette smoking raises level of responsiveness inside of the reward system of the mind. You might think you use tobacco simply because you enjoy it. That may be true nonetheless, the scientific research regarding cigarette smoking suggests the dependency is rooted in the human brain.

Additionally we establish other behaviours connected with cigarette smoking. These can consist of going for a smoke at the time the ads play during your favourite TV programme. Or possibly in some cases when you are extremely bored to death or uneasy. The particular hand to mouth actions is a distinguished physical habit connected with using tobacco. Many people report how they put on pounds following giving up smoking simply because they feel the need to do something with their hands.

In addition, we form powerful social routines by smoking cigarettes. Sometimes you actually meet men and women you possibly will not have spoken to if you did not smoke cigarettes. For those who smoke you frequently talk to many other people who smoke at your workplace when you all congregate collectively during the course of break periods. Whenever you take note of all of these aspects, finally quitting can be a daunting possibility.

Certain experiments suggest stopping the use nicotine could be equally as hard as recovering from heroin addiction. Often the assistance for individuals attempting to give up smoking is still less than ideal. Nevertheless, there are many commercials letting you know the hazards, in reality the market of alternative products available to invest in, could be every bit as expensive as cigarettes by themselves. You will probably find success with such products but keep on being an addict as the majority of these products still normally include pure nicotine.

In recent times appearing available on the market in competition along with cigarettes, are E Cigarettes. Most are accessories are made with water fumes and nicotine, meaning you can carry out the habitual side of smoking without actually smoking anything except nicotine and other chemicals. These alternatives are not presently controlled and no one knows the hazards in the long term of these instruments. Electronic Cigarettes do contain nicotine as well; meaning the reliance is not dealt with.

Hypnotherapy centred around quitting smoking is a very effective help in addressing the dependency and even quitting once and for all. If you are resolute and possess a powerful desire to stop, hypnotherapy can assist you. You ought not to consider a hypnotic approach assuming they keep on being unsure in regard to stopping. A qualified professional hypnotherapist will take a look at this problem together with you ahead of advocating hypnosis to make sure you will be successful using hypnotherapy. If you're not all set to quit smoking, the hypnotic approach may well not work.

When you are in the position to get into a different state of consciousness you should be able to develop improved influence and strength over the damaging behavioural patterns residing in your subconscious mind. You will have the capability to release the capability and potential of your brain as a whole and find the capability to influence challenging habits and unhealthy behaviours.

Endeavouring to stop smoking isn't any fun, and can be very lonely as well. Quite a few people who had made use of hypnotherapy to stop using cigarettes say they wish they had used it sooner. 
Hypnotherapy is a good selection for those seeking a rapid and efficient way to quit smoking cigarettes for the rest of their life. If there a number of emotional problems surrounding the habit of smoking then you are advised to deal with these first as you maybe be using smoking for comfort in dealing with the emotional problems.

I have been helping clients stop smoking since 2001 and have done so through a two session programme. The first session is 90 minutes and this is when you stop using a number of psychological methods including hypnotherapy. The follow up session is designed to consolidate the change and make sure everything in the first week has gone smoothly and you have stopped.

John Plester is the Founder of Norwich Hypnotherapy Practice and Principal Tutor of the East Anglian Institute that have been established since 2001.