Why does Hypnotherapy work so well?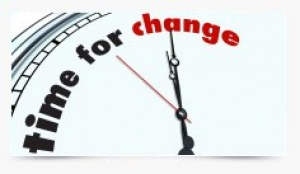 Why does hypnosis work so amazingly well?
By John Plester, Clinical Hypnotherapist, Norwich, Norfolk.
The use of hypnosis techniques for entertainment has left quite a few people feeling sceptical over the years, and thereby you may be wondering does hypnosis work? But recent research has shown that hypnotherapy brings about visible changes in the brain and so we have now data which confirms that it does initiate a different response.
Stanford University has undertaken a study with volunteers who were hypnotised and told they were viewing coloured objects. Whenever they were looking at the objects, there was a rise in blood flow to the section of the brain that registers colour, though in truth the objects were black and white. This was as a direct result of hypnosis, providing scientific evidence to support the idea that hypnotherapy strategies does indeed work, in terms of affecting the relevant parts of the brain in order to gain favourable results.
Because of this research, hypnosis can be thought to be a real treatment option for individuals that need help with anxiety and panic, sleep problems and all kinds of medical issues. A hypnotic approach can be used in addition to prescribed drugs or as an alternative to them. Hypnotherapy is proven to raise the general functioning of the mind, as well as the body.
Countless other case studies have gone on to show the amazing changes that can take place through the use of a hypnotic approach. By simply altering the mind-set, virtually anything is achievable. Nearly all fears and worries stem from views and feelings that the sufferer knows are irrational. With the support of hypnosis, people get back a positive outlook and lift the restraints that they place on themselves. Hypnotherapy treatments can also assist men and women who need help with sleep problems, blushing or IBS. It is now scientifically acknowledged that hypnotherapy techniques can safely make changes to the mind that induce great improvements to the way people live their life.
So for people who have been sceptical of the idea of a hypnotic approach and seen it merely as a form of entertainment, the data set out by the team at Stanford University can reassure them that hypnosis really does work. Ground breaking results taken from expert research enables people to get a true comprehension of hypnosis and more people may benefit from this powerful treatment, leading to substantial improvements to many lives.
Hypnotherapy can now be endorsed as a method that can truly create beneficial changes to health problems and improve feelings of well-being. Professional hypnotherapists may choose specialist approaches to hypnotherapy to suit the needs of each individual. The process will involve working with the conscious and sub-conscious mind to empower people to live the lives they would like to lead. The research has proven the strength of a hypnotic approach to the benefit of all, worldwide.
Another article in this mornings paper discusses research at Cliniques Universitaires Saint-Luc hospital in Brussels who have been working with hypnosis on breast cancer patients and compared 110 women who were hypnotised and had local anaesthetic with 110 women who had standard surgery with a general anaesthetic. They found that the hypnotised patients cut their recovery time in hospital by more than a day and side effects such as fatigue and nausea of chemotherapy and radiotherapy were less severe. They concluded that they believed hypnotherapy boosted the immune system!
It is crucial to make sure that you pick a specialist, well qualified and skilled hypnotherapist as the standard of expertise can vary dramatically. John Plester from Norwich Hypnotherapy Practice is a professional Hypnotherapist who has over 15 years of experience.
According to research carried out at Stanford University see http://news.stanford.edu/news/2000/september6/hypnosis-96.html