Gastric Band Hypnotherapy comes of age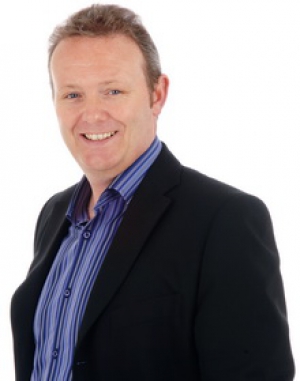 Using a hypnotic approach to gastric banding for effective weight reduction
If you have struggled to get slimmer, you could have considered the option of gastric band surgical treatment, but were put off by the costs or the possible hazards of the procedure. Or maybe the fees are not a problem and you have been giving the concept some really serious thought?
But keep reading prior to making your final decision! And if you felt that a real solution to your weight issues was beyond your cost bracket, you might want to stay with me too.
Below we'll explain how the non-surgical alternative, gastric band hypnosis, can be a less hazardous and more cost effective option.
Gastric Band Surgery - The Risks
With any sort of surgery there comes some risk. The surgeon may encounter unexpected issues whilst operating, or you may have a bad reaction to the operation after your preliminary recovery. Gastric band surgery is no different; lots of people who have been fitted with the band have noticed problems such as stomach pain, nausea and bringing back up food, resulting in the band having to be taken out again. And since the surgical treatment did nothing to target the root cause for the person's weight problems, after the band is taken away (which of course requires yet another risky, invasive operation) they normally put any bodyweight they had lost back on again.
A Safe and Cost Effective Alternative
Being around £7000, gastric band surgery is a really expensive and unreliable choice for those wanting long-term weight loss results. Yet gastric band hypnotherapy solutions are thoroughly harmless and far cheaper than its pricey surgical counterpart. A hypnotic gastric band is fixed in the subconscious mind, as opposed to the stomach.
Utilising the power of suggestion and strong visualisation with the customer while they are in deep relaxation, the hypnotist convinces the subconscious mind that a real gastric band has been fitted in the stomach. This could cause the customer to encounter feelings of being fuller compared to what they normally do after eating, in exactly the same way as a real gastric band would.
By using hypnotherapy specialist techniques, the hypnotherapist can also overcome the underlying causes for the client's issues with food. This means that the individual can hope to go through the real weight reduction results they have been seeking; in a more effective way than surgery alone could offer.
The Lasting Solution
Gastric band hypnotherapy solutions are a safe weight loss solution for the long run. The a hypnotic approach for a gastric band is a lot easier and less risky 'fit', which means that there is no risk of being forced to endure reversal surgery at any stage; therefore it may also be fine-tuned to adapt to your changing weight loss needs.
As opposed to the surgical choice is difficult and costly to adjust if you find that you need to slow down or increase your weight reduction, the hypnotic gastric band simply requires another appointment with your experienced hypnotherapist. By taking you through the imaginary surgical process again, the experienced hypnotherapist can adjust the band to meet your changing needs.
Unlike gastric band surgery, a hypnotic gastric band leaves you completely in control of your weight loss.
The hypnotic gastric band is an optional part of my weight loss programme as in most cases the other methods I use are very effective in themselves. However this tool is particularly useful when the amount someone eats is the problem and when we need to lose alot of weight. I have been working with a client over the last month who has already lost almost 2 stone with the combination of hypnotic gastric band and my other psychological methods to support a slimmer and healthier future.
John is a Clinical Hypnotherapist at Norwich Hypnotherapy Practice and is the Principal Tutor of the East Anglian Insitute of Hypnotherapy in Norwich, Norfolk.