Hypnobirthing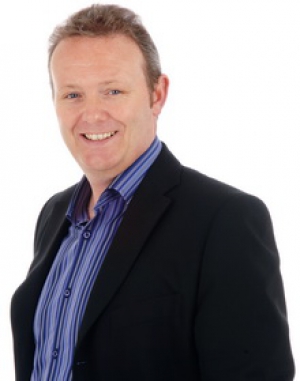 Creating a natural childbirth with hypnosis
Firstly, before going any further I must point out that this isn't a service I provide - my interest in this article is the accepted use of hypnosis for pain management in the NHS.
More and more NHS hospitals are training their midwives in hypnobirthing in order for them to help mothers cope with labour through concentration alone reducing the perception of pain during the process.
This has always been an option for more 'alternative' mothers but is now becoming mainstream and even the experts are advocating it.
While plenty of women want to experience the full spectrum of feelings that are connected with natural childbirth, the greatest obstacle is traditionally pain. Even though all women feel that some level of pain is a part of childbirth from time to time a wave of intense pain whilst in labour can undo all the preparation the woman has made.
Fear of pain is a very primal reaction, so is rooted deep in the mind of many mums-to-be. If nothing else, it can be a huge distraction from the peaceful, focused and stress-free experience that many desire to achieve.
Everyone's pain tolerance is different and hence how they overcome any pain during labour is bound to differ. For some pregnant woman the mental, emotional and physical effects can overpower them and stop them from having the ability to stop worrying. During labour as the worry and pain increases so does the anxiousness levels.
Anxiousness increases the intensity of the birth experience, making it a great deal more painful and scary. As anxiety levels increase, so does the sense of pain, which causes a spiral of fear, worry and pain. It is no surprise that concentrating on relaxing, deep breathing and pushing can be difficult.
Relaxation and focus are the secrets to success, as they keep the anxiety cycle from escalating.
The length of each labour stage may be extended when the mother lacks the coping skills that can enable her to manage the physical discomfort. In some instances high levels of anxiety can bring about muscle pains in her arms, legs and back and this change an incredible event into a nightmare. Anxiousness can quickly lead to complications, for example a rise blood pressure levels or mental distress.
Hypnosis can be a valuable tool that eases the labour pains for a pregnant woman. Hypnotherapy can work to relax through each contraction, or focus away from it. With the anxiousness cycle in check, labour can move along considerably faster and more comfortably.
With hypnotherapy it can even be possible for the woman to lower the sensations of pain and attain a fully relaxed mental state. With hypnosis, the dream of a natural birth becomes much more of a reality. A relaxed mother will probably also truly feel better equipped to ensure that their baby receives the best start possible to life.
John Plester is the Principal Tutor for the East Anglian Institute of Hypnotherapy and lead therapist at Norwich Hypnotherapy Practice based in Norwich, Norfolk.