Hypnotherapy and Dating Confidence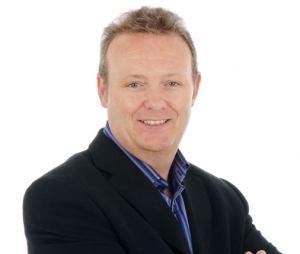 Building your self confidence in dating
By John Plester, Hypnotherapist and Confidence Coach, Norwich, Norfolk.
This is the time of year following the Christmas break and the beginning of a new year that I am working with a number of clients with relationship problems that have reached a point of wanting to change or have been subject to their partners decision to want a change. It is also that time as we approach Valentines Day that the thought of love, romance, relationships and dating is in the air!
Placing yourself out on the dating market can often be difficult, especially if you have been out of it for some time. In this post we look at lack of dating confidence and how hypnotherapy can help to enhance that confidence long term.
Perhaps you find dating difficult because you have a low self image?
Has a past romantic relationship left you feeling raw or exposed?
Or have you just emerged from a long marriage and been confronted with a lot of technology based dating that you feel unequipped to overcome?
However, your ability to succeed in relation to dating can depend on your amounts of self-worth and confidence, so it's imperative to tackle these before you get started.
A lot of people find it difficult to accept a new dating possibility when it arises because of a deficiency of confidence or maybe they haven't moved on from the past break-up. Of course a great many people also experience social phobia whenever they go on a date because inside they never feel good enough.
More often than not the first step is seeking help, and that first step is in many cases the toughest.
If you'd like help to deal with your anxiety or perhaps to build up your confidence, hypnotherapeutic solutions will help.
Utilising hypnosis, you can safely and quickly re-evaluate negative self beliefs and patterns that knock your confidence. With a hypnotic approach you will be able to become ready to accept love, friendships and relationships through a process of deep reflection, awareness and more importantly - healing.
With hypnotherapeutic tactics, you can: Look at past ordeals and generate a more appropriate thought process on them. Be more at ease in the organisation of others, even when they are not well known to you. Think about yourself in a different way and believe that you can take care of whatever emerges in the course of a relationship.
Despite the fact that you can't control when and where love will find you, you can make sure you are in the right frame of mind to notice when it does, and in a position to offer it back. Hypnotherapy will help you strategy dating from a secure and safe place, and open your eyes to the opportunities and possibilities surrounding you.
If you are in a situation that hypnotherapy to help you rebuild confidence in yourself to move on would be helpful, call or e mail me to arrange an initial consultation to discuss your specific circumstances and how I can help you!
John Plester is Hypnotherapist and Confidence Coach at Norwich Hypnotherapy Practice in Norfolk.