What does a hypnotherapy session entail?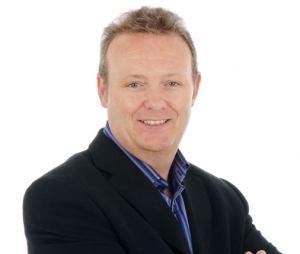 Exactly what occurs in a hypnosis session?
By John Plester, Clinical Hypnotherapist, Norwich, Norfolk.
In the week when a new TV show called 'You're Back in the Room' goes live with sensationalist stage hypnosis, it is important to outline what would be expected in a clinical hypnotherapy session.
Normally a session will start with the hypnotherapist learning about both you and your assumptions of a hypnotic approach. They will certainly in addition clarify to you in full the procedure of a hypnotic approach and the sort of treatment or course they advice for your personal demands.
The first session may well include the hypnotherapy itself, nevertheless, sometimes it is made use of as an examination enabling you to get to know the therapist and feel more at ease with them prior to therapy starts on a separate appointment. On the first session, I will always be clear about the way forward and offer a no payment guarantee after the first 30 minutes, so if for any reason you are not comfortable with either me as a therapist or the therapy plan I put forward then you owe nothing on this first session.
Hypnotherapists cannot force someone to be successful. It is crucial that the client has a serious wish for modification. The affected individual will need to likewise be relaxed with their selected therapist and positive about their expertise. This is why the guarantee on the first session is so important. It is equally important that the therapist is confident that they can help you once taking the detail of the problem.
In spite of the lack of UK laws governing the training and certifications of hypnotherapists, countless operate to a really high standard within their area.There are several regulating organisations inside the field nevertheless, each will certainly have their own guidelines so it is necessary to check the individual's websites. I personally follow the guidelines of the National Council of Hypnotherapy, General Hypnotherapy Standards Council and the Complimentary National Healthcare Council.
Once the therapy starts the therapist will start by suggesting that you get into a seated or lying stance so that you will really feel comfortable. This is obviously important since you may possibly be in this posture for a long while, this could be on a couch, a seat and some always like to sit erect while other individuals prefer to be reclined. I have a recliner in my practice with the option to choose your preferred elevation during hypnotherapy.
Just about every hypnotherapist will most likely utilise a distinct method to help you to feel really calmed in mind and body. You will certainly be asked to close your eyes as the specialist overviews you with the procedure of totally removing your thoughts. They will certainly then use procedures to deepen this level of relaxation. Allowing your mind to be significantly more receptive and conscious. At this stage the specific hypnotherapy treatment is going to generally occur. This will probably differ from hypnotherapist to hypnotherapist based on hypnotherapist's personal style and the style of treatment you are having.
Perhaps the most common myth would be that the therapist can just click their fingers and you will fall into sleep and then click them once more without having any recollection of just what has taken place. In the main this is extremely unusual, and only happens following several sessions when the client has learnt to completely relax and feel safe.
The therapist is going to take some time gently allowing you to regain full consciousness, this will take only a matter of seconds. It's not unusual for a person to fall asleep during the procedure or intends to remain in this relaxed condition for longer. That is entirely normal and the experienced hypnotherapist will contend with this at that moment.
The hypnotherapist may perhaps also instruct you in self-hypnosis to use whilst at home that will probably enable you to improve the work you did during your hypnotherapy session.
You ought to walk out of your hypnosis experience feeling as if you're enabled, satisfied and favourable.
John Plester is the lead hypnotherapist at Norwich Hypnotherapy Practice and the Principal Tutor of the East Anglian Institute that have both been established since 2001.