The True Cost of Hypnotherapy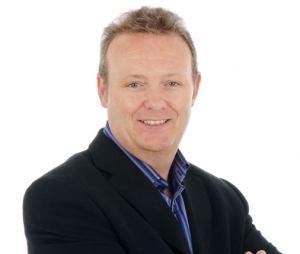 The real cost of hypnotherapy: Can you afford not to?
By John Plester, Clinical Hypnotherapist, Norwich, Norfolk.
In spite of the quite a few benefits that psychological therapies can bring to our lives; numerous people still view it as somewhat of a luxury. Even though they will probably pay for other activities with the aim of making themselves feel mentally better, such as retail therapy, socialising, travelling, drinking, smoking, take-away food, etc., spending money on something such as hypnotheraputic treatment is still seen as extravagant or excessive. Even so, as evidence has shown that hypnotherapy can help with issues such as weight problems, smoking, depression, anxiety, alcoholism and substance abuse, (just to name a few), can you really afford to not check it out?
Just how hypnotherapy can transform your life
The subconscious takes all of our encounters and traumas and stores them, as opposed to the conscious mind which retains relatively little of what happens to us. By addressing the subconscious mind, rather than the conscious mind, a hypnotherapist could help the client make serious changes in their lifestyles by addressing the root reason behind their difficulties. The possible health gains that can occur from working in this manner are hence considerable.
Excess Weight
Countless dieters, whilst determined to lose weight and enhance their health, discover that sticking to a weight loss plan is incredibly difficult to do. It doesn't matter how much they wish to achieve their weight targets, their motivation may be frustratingly weak or unreliable. In some instances this is due to deep-rooted beliefs in the subconscious, which no level of will power can solve. A hypnotherapist can unearth these problems and re-programme them with imagery and the use of suggestion, therefore making way for real weight reduction results to happen.
Addictive habits
Individuals who have addictions to such things as smoking cigarettes, drinking or gambling frequently struggle just as those wishing to drop some weight: even when they make a determined effort to conquer their habitual habits, they just can't seem to free themselves long-term. Generally this boils down to focusing on the inappropriate element of the problem. Many smokers, for instance, choose nicotine substitute products in the belief that by healing the body of its nicotine habit they might be able to quit smoking cigarettes. But, most smoking habits are seated in the mind, so this approach usually proves to be unsuccessful. By working with the subconscious mind instead, a smoker's odds of giving up once and for all expand substantially.
Social anxiety
Lots of people's lives are devastated by fear and anxiety; with some discovering that their vocation or educational goals are hindered by an inability to speak in social settings for instance. The price tag on enduring this anxiety can be serious, causing a person to keep away from job promotions or to fallout of college. Yet, by making use of a hypnotherapist, this problem can be faced and settled, with the client getting a new take on life through acquiring greater social confidence.
Even though the cost may seem out of your price range on first thought, the deep changes that may occur through the use of hypnosis make it a beneficial purchase to improve your health and wellbeing.
The fee I currently charge for a one hour hypnotherapy session is £75. This is at the top end of the price range in Norfolk reflecting my experience and credentials. I also work intensively with the average number of sessions being 5, so we tend to move on much quicker than more traditional approaches such as counselling, experience also tends to enable me to get to the crux of the problem much quicker than less experienced hypnotherapists and counsellors. In addition I support my clients via handouts, e books, You Tube links and hypnotic audio downloads to ensure a comprehensive treatment. Therefore my fee is excellent value for money compared to many other therapies and therapists.
John Plester is the Founder and Principal Tutor of the East Anglian Institute of Hypnotherapy and lead consultant at Norwich Hypnotherapy Practice that has been established since 2001.